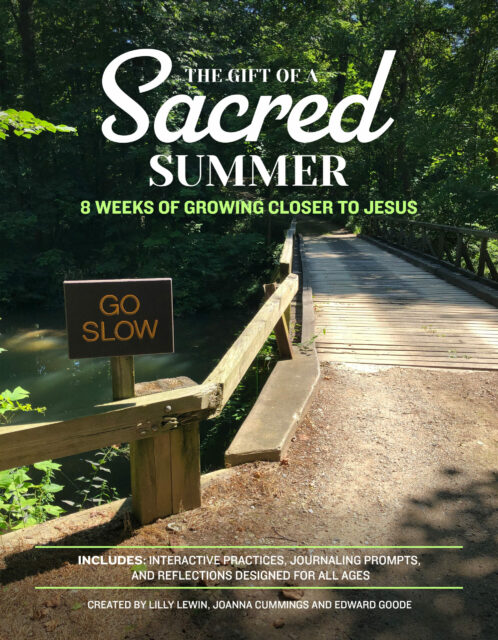 The Gift of a Sacred Summer: an 8-week interactive kit (Individual)
The Gift of a Sacred Summer: An experiential 8+ week kit to help you grow closer to Jesus this summer using all your senses.
Think about your summer and how you'd like it to look. How will you make sure this summer is one of spiritual growth, rest, and rhythm?
The Gift of a Sacred Summer is 8 weeks (plus a bonus week) of reflective and interactive practices. Each week is focused on a different topic, like the Gift of Rest or the Gift of Play. It can be used as a series or as stand-alone units.
DOWNLOAD this FREE Sample Week of A Sacred Summer to get a taste of what a week in the kit looks like.
This kit is perfect for families, youth ministries, small groups, or an entire church community. It can be used with age-specific groups, intergenerationally, or as a personal devotion. It's easily adaptable for retreats or week-long camps.
The Gift of a Sacred Summer contents:
The Gift of Rest
The Gift of Silence
The Gift of Nature
The Gift of Gratitude
The Gift of Justice
The Gift of Love
The Gift of Play
The Gift to Create
The Gift of Grief (a bonus section in response to the pandemic)
Each Gift includes:
5-minute Practice - a quick way to engage each gift
15-minute Practice - for those who want to spend a little more time engaging each gift
Going Deeper Practice - these take some preparation and possibly supplies.
Scripture - curated passages connected to each gift
Reflection Questions - these can be used as journaling prompts or for discussion.